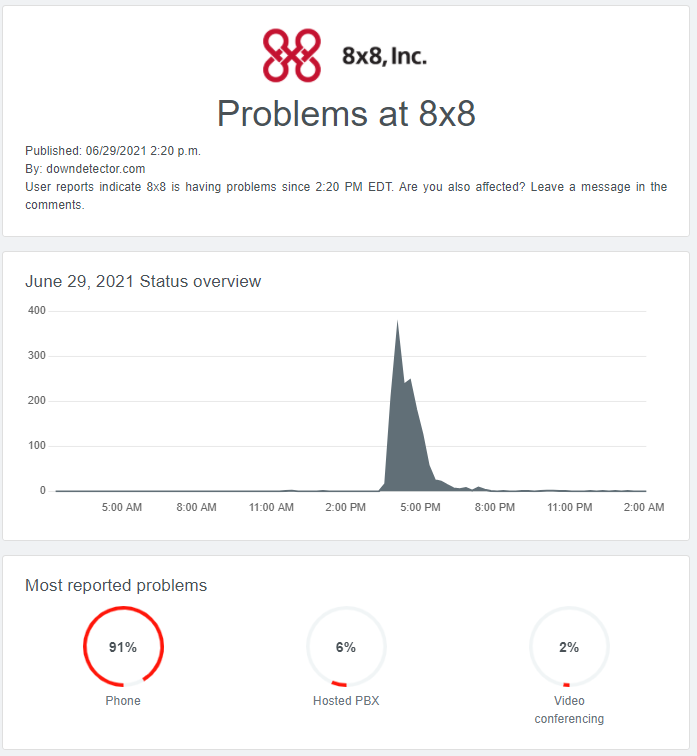 Yesterday there was an outage of 8×8 (eight by eight) which is a VoIP (Voice Over Internet Protocol) Phone Provider. I didn't know if it was that site's internet or specific to their account or the whole system. I came across two things that I thought I would share.
First, if you rely on a service for your business you should always know of their status page for their service. Comment below if you have others you would like me to add.
Second, there is a website, iOS and Android app for Downdetector which is user submitted outages for a plethora of service providers. Check it out!
https://apps.apple.com/us/app/downdetector/id816223770
https://play.google.com/store/apps/details?id=com.serinus42.downdetector&hl=en_US&gl=US